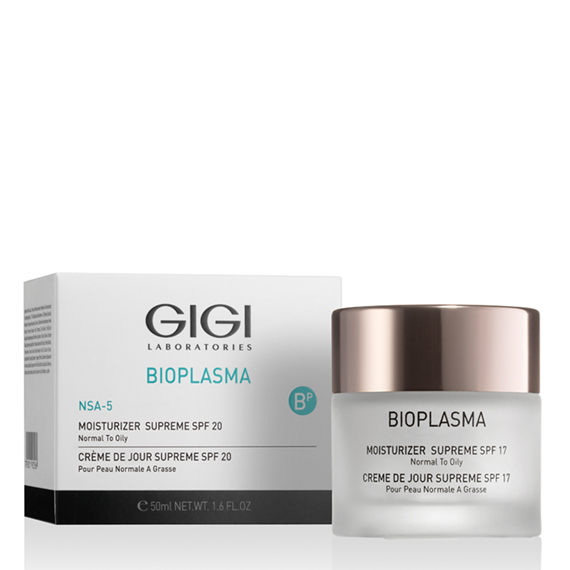 BIOPLASMA MOISTURIZER SUPREME SPF20 Normal/Oily
Put an end to oily and unbalanced skin – a day cream based on an algae complex and essence extracted from olive tree leaves, regulates the activity of the sebaceous glands, balances oil secretions and helps maintain a matte appearance throughout the day.
The algae complex helps regenerate the skin by accelerating dead cell extrusion, protects the cells from free radicals, and contributes to the development of amino acids to build new collagen fibers while the olive leaf extract works to strengthen the skin's immune system. For a vital and healthy look that includes SPF 20 sun protection.
For normal to oily skin. For maximum protection and nourishment of the skin, apply a small amount on clean skin until fully absorbed.
Based on seaweed complex and extracts from olive tree leaves.