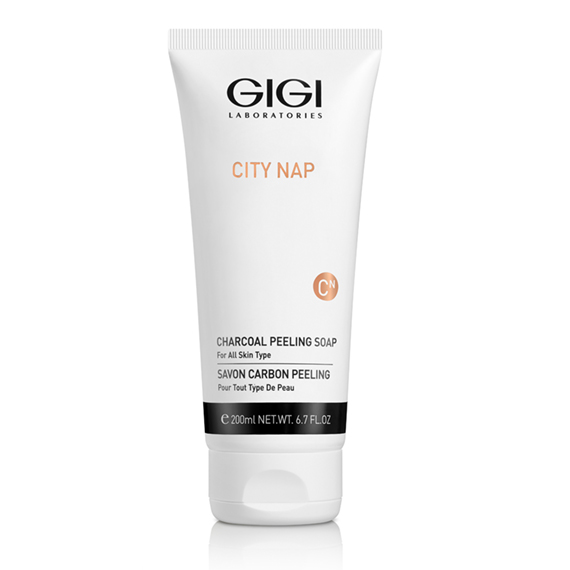 CITY NAP CHARCOAL PEELING SOAP
A perfect look starts with clean skin – an effective gel for gentle and thorough cleansing of the face. Absorbs sebum and toxins from the skin and leaves it clean and radiant.
For a particularly clean and glowing look, massage a little of the gel onto wet skin and rinse with water.
Designed for all skin types except extremely sensitive and dry skin.
Contains Antibacterial and Antioxidant Plants and Seaweed Complex as Well as Coal Beads.