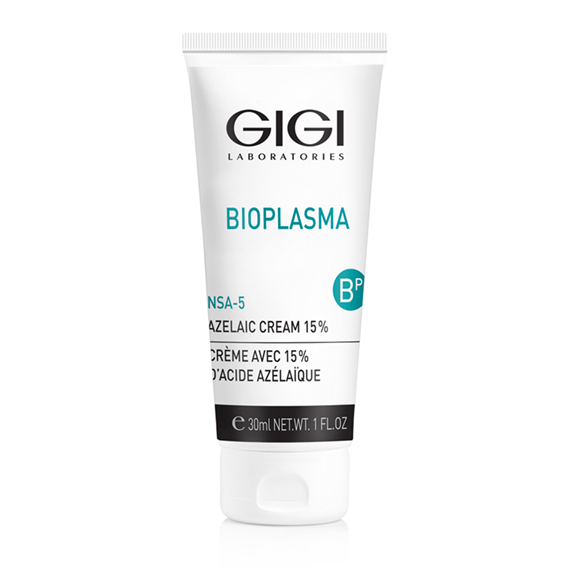 BIOPLASMA 15% AZELAIC CREAM
The fast way to healthy and glowing skin – a unique cream that treats sebaceous overgrowth and hyperactivity of melanocyte – the cells responsible for melanin production and pigmentation spots
Contains 15% azelaic acid – a smart and selective acid that treats skin only in case of increased activity. Intended to treat all the properties of oily skin, including open pores. Isn't accompanied by symptoms of dryness, peeling or unpleasantness. The azelaic acid is not sun-sensitive therefore it can be used throughout the seasons. Suitable for all skin tones.
For best results, apply on clean skin in the evening, until fully absorbed.
Contains 15% azelaic acid.