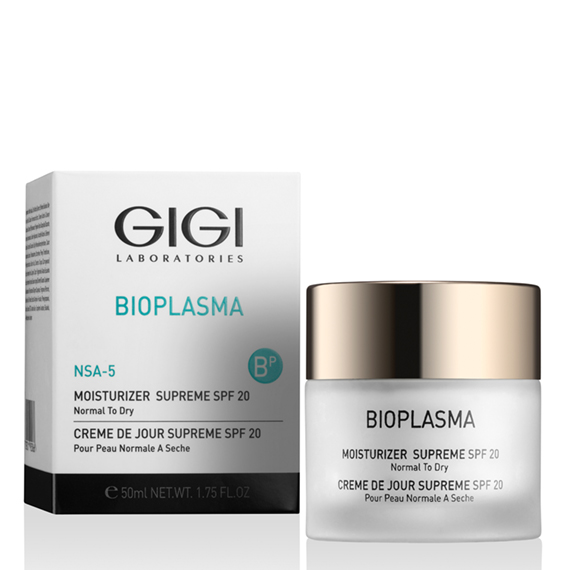 BIOPLASMA MOISTURIZER SUPREME SPF20 Normal/Dry
Start the day with glowing and healthy skin – a day cream based on an algae complex and essence extracted from olive tree leaves. Enriches the skin with instant moisture, soothes, restores and provides flexibility, softness and glow. The cream helps to create an even skin tone and treats pigmentation.
Moisture levels are maintained throughout the day and the algae contributes to accelerate dead skin cells shedding, protect cells from free radicals and provides the skin with amino acids that help build new collagen fibers. The cream helps to strengthen the skin's immune system and gives it a vital and healthy appearance along with SPF 20 sun protection.
Suitable for dry skin.
Apply a small amount of cream onto clean skin until fully absorbed.
Based on seaweed complex and extracts from olive tree leaves.