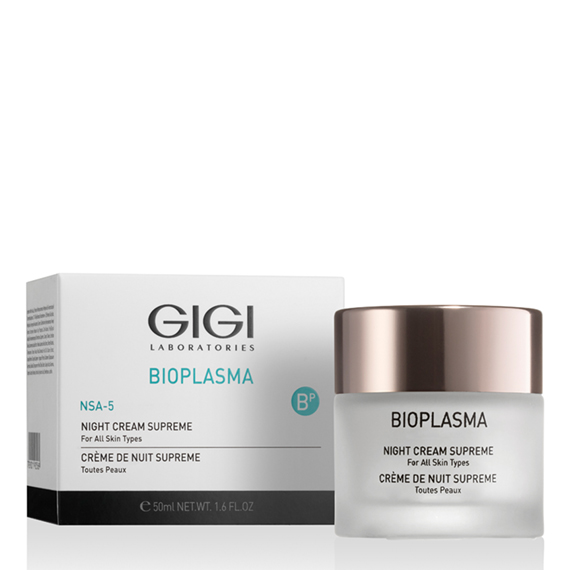 BIOPLASMA NIGHT CREAM SUPREME
Let your beauty sleep work its magic for you – a night cream that provides immediate hydration and encourages rejuvenation. Designed to treat signs of aging, wrinkles and fine lines. Helps to revitalize the skin while providing flexibility and softness along with pigmentation treatment to create an even skin tone.
Based on an algae complex and essence extracted from olive tree leaves which assists in increasing moisture over time and speeds up dead skin cell shedding. Protects the skin against free radicals and provides amino acids to form new collagen fibers. Helps strengthen the skin's immune system and gives it a vital and healthy appearance.
For normal to dry skin. For maximum skin rejuvenation, apply a small amount on clean skin over the Bioplasma serum until fully absorbed.
Based on seaweed complex and extracts from olive tree leaves.