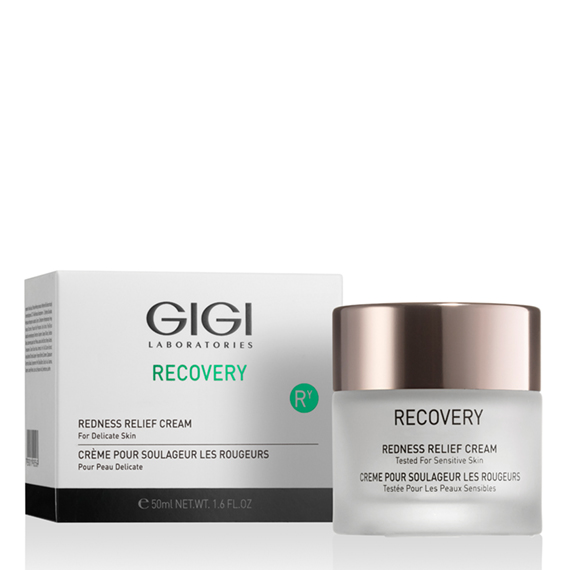 RECOVERY REDNESS RELIEF CREAM
Farewell to reddish facial skin. A therapeutic cream that strengthens the skin's protective system, prevents redness, sensitivity, swelling, tension and discomfort of the skin, enriches and nourishes the skin with moisture, and regulates its activity. This unique cream strengthens the capillary system, soothes inflammatory skin reactions and neutralizes the enzyme which damages the collagen fibers and the capillary walls.
For effective redness prevention, apply generously on clean skin until fully absorbed. Can be used several times a day as needed. Sunscreen should be applied in addition.
Contains anti-allergenic ingredients and natural extracts. Suitable for skin with rosacea and for the daily care of sensitive skin. Also suitable for treating oily skin that previously suffered from acne which left scars and red marks, as well as for urgent external irritation treatment. A light texture designed for all skin types.