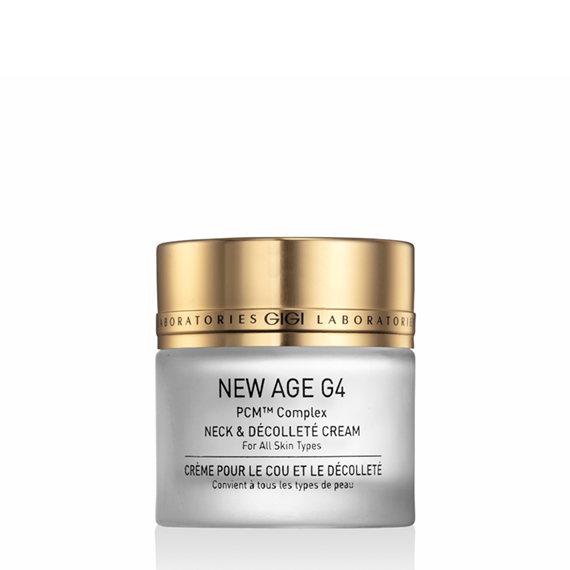 NEW AGE G4 NECK & DECOLLETE CREAM
50ml
Say goodbye to age marks because this cream will nurture your neck and décolletage, firm your skin, and give it a younger appearance. The cream penetrates moisture into the skin, making it fresh, pliable, and antioxidant protected, and leaves it soft and velvety to the touch. Used daily, it preserves moisture effectively and prevents wrinkles, giving your skin a fresher, smoother look.
Spread morning and evening over your entire neck and décolletage and massage until fully absorbed. Dermatologically tested.
The cream provides moisture to the skin and restores the epidermal barrier using hyaluronic acid, shea butter, mindali oil and gatuline. Contains peptides: copper tripeptide-1, nonapeptide-1, acethyl hexapeptide-8; provides the skin with oxidative protection through vitamin E; performs lifting using lecithin, majestem, ovaliss and collalift-18.