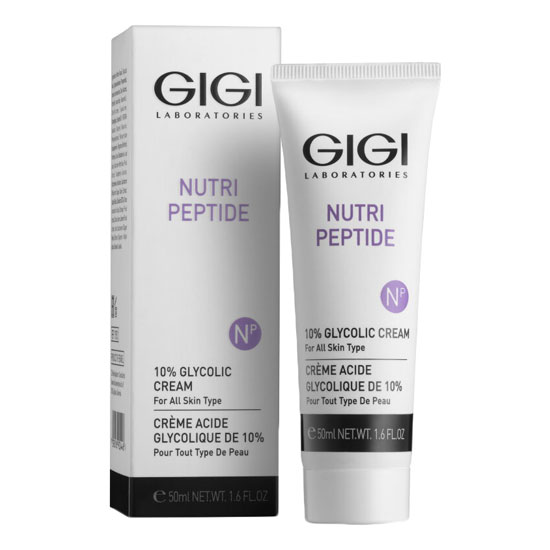 NUTRI PEPTIDE 10% GLYCOLIC CREAM
50ml
10% GLYCOLIC ACID CREAM A cream designed to effectively smooth and retexture skin. Enriched with active ingredients, the advanced moisturizing cream brings about a gentle peeling action, helping to repair damage while accelerating cellular rejuvenation throughout all skin layers to create a healthier, smooth, and radiant look within a short period of time. The cream contains glycolic acid which is combined within a unique NMF complex enveloped by a peptide conductor th at ensures slow release of the moisturizing agents. Massage the cream into clean skin until fully absorbed. Only apply at night. During the treatment period, sunscreen must always be applied prior to sun exposure.
Massage cream on clean skin until totally absorbed. Should be used for three consecutive months to ensure visible change. Protect the skin with sunscreen.
10% glycolic acid, panthenol, vitamin E, a complex of extracts: sugar cane, aloe, lemon, American maple and blueberry, orange peel oil, squalene, allantoin.