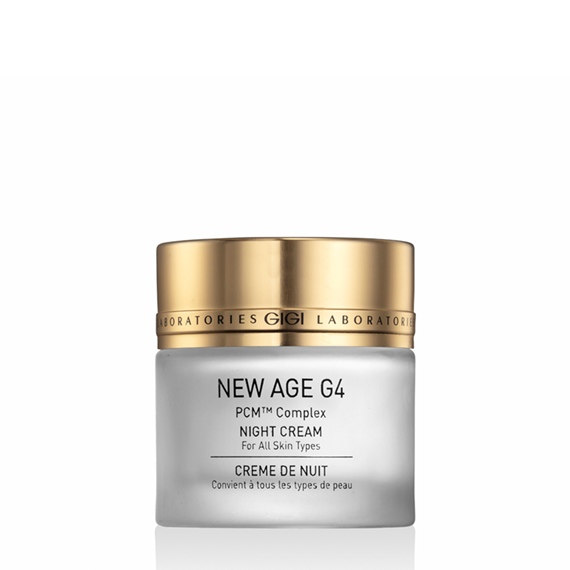 NEW AGE G4 NIGHT CREAM
50ml
Let your skin work for you at night! Night cream contains peptide matrixyl, which has a similar effect to Botox and results in a tighter appearance. This cream nourishes and firms the skin, assists in natural corrective actions, provides antioxidant protection, enriches the skin with moisture, and improves its ability to store moisture through all layers. Your skin will enjoy a younger appearance, improved texture, enhanced pliability and tightness. Used frequently, you'll wake every morning to fresh soft skin that's smooth and velvety.
Spread the cream every evening on all parts of the face, neck and décolletage and massage gently until fully absorbed.
This cream provides antioxidant protection with vitamin E and vitamin C, contains a complex of soothing plant oils, nourishes and protects the skin with midsummer nights and dream oil. It moisturizes and rejuvenates the skin's epidermal barrier with hyaluronic acid and 0.3% Kda 5-20, ceramide, dermaxyl, gatuline, and contains copper tripeptide-1, nonapeptide-1, and acethyl hexapeptide-8.