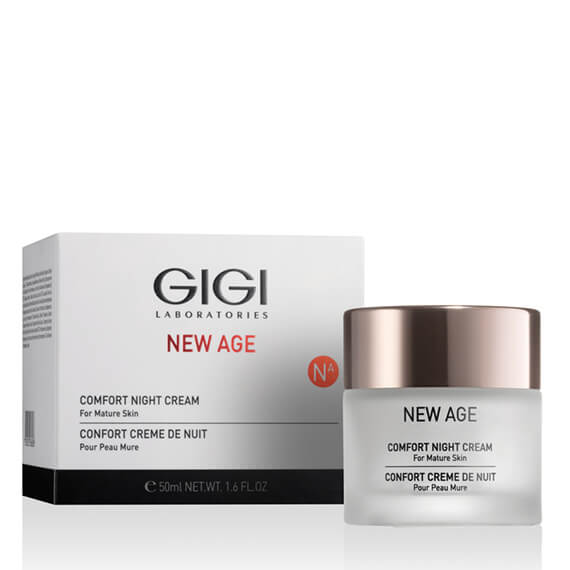 NEW AGE COMFORT NIGHT CREAM
Ultimate Night Time Care- the New Age Night Cream is ideal for dehydrated maturing skin showing signs of aging. Soothes the skin and expedites the natural repair activity during the night, while nourishing it with concentrated moisture to stimulate skin regeneration processes. Increases collagen production, helping diminish signs of aging, for a firmer, more radiant look.
Apply on clean skin in the evening until fully absorbed. It is recommended to apply the New Age serum under the cream.
Natural Estrogen Replacement – Soy Isoflavone a Certain Plant Protein that Is Able to Mimic the Activity of Estrogen Hormone Responsible for the Appearance of Young Skin. This Ingredient Supports Maintaining a More Effective Function Across All Skin Layers and Glowing and Youthful Appearance.