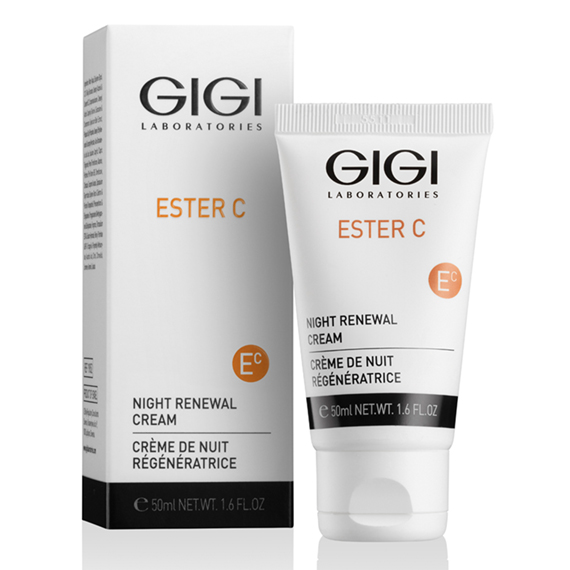 ESTER C NIGHT RENEWAL CREAM
Let Your Beauty Sleep Work for You – The restorative night cream from the Ester C line works when you sleep and helps balance the sebaceous glands, brightens pigmentation stains and rejuvenates the skin texture. Suitable for all skin tones and safe for use in all seasons.
For maximum skin regeneration, apply a little of the cream on clean skin in the evening until fully absorbed. Use once every two nights during the first week to allow the skin to adapt to the active ingredients. Sunscreen should be used during the daytime.
Contains 10% mandelic acid and 2% salicylic acid.