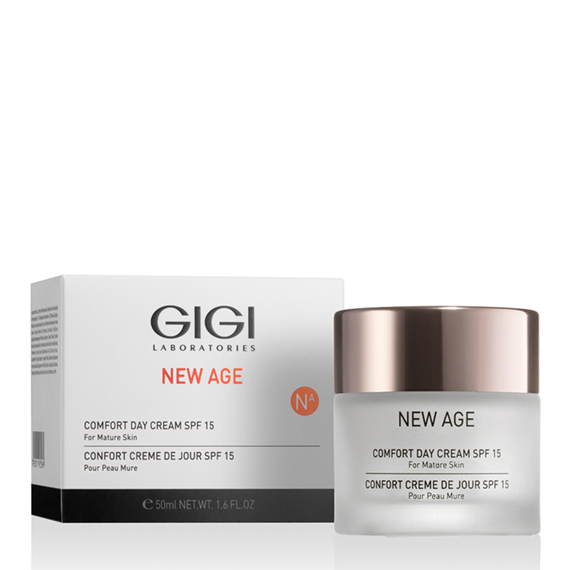 NEW AGE COMFORT DAY CREAM SPF 15
Mature skin deserves only the best – the New Age Day Cream offers a rich texture that enhances and balances moisture levels for 24 hours. The use of the cream helps increase collagen production and supplements the blemishes the skin suffers from after the age of 40, which cause signs of aging, and leaves the skin tighter, more essential and firm.
Apply on clean skin in the morning until fully absorbed. It is recommended to apply the New Age line serum under the cream.
Natural Estrogen Replacement – Soy Isoflavone a Certain Plant Protein that Is Able to Mimic the Activity of Estrogen Hormone Responsible for the Appearance of Young Skin. This Ingredient Supports Maintaining a More Effective Function Across All Skin Layers and Glowing and Youthful Appearance.