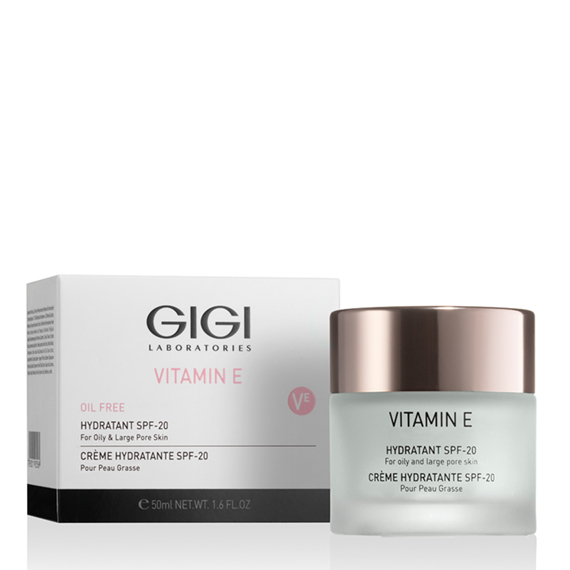 VITAMIN E HYDRATANT SPF 20 Oily & Large Pore Skin
Glowing and firm skin starts with a dreamy day cream – GIGI's Vitamin E moisturizer for oily to combination skin contributes to the restoration and maintenance of radiant and healthy skin, along with the SPF 20 sunscreen. The cream is Vitamin E-based – a very active antioxidant that protects the cell membrane, nourishes the upper skin layer with moisture and maintains a balanced water level in all skin layers. The day cream protects skin cells from damage caused by free radicals, inhibits signs of aging and maintains a balanced moisture level.
Apply a small amount of cream in the morning until fully absorbed.