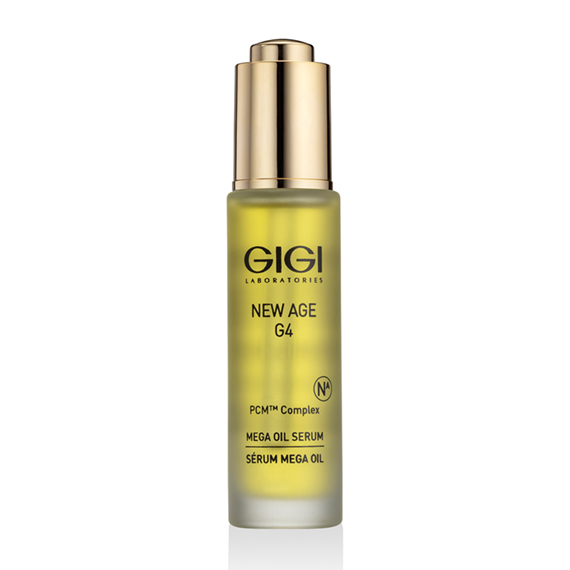 NEW AGE G4 MEGA OIL SERUM
30ml
The glowing skin you've always wanted has never been simpler to achieve! This serum is rich in high concentrates of natural nourishing oil, providing and penetrating it with energy that gives it a healthy, fresh and smoother appearance. Use daily to leave your skin soft, pliable, and glowing with vitality.
Spread a few drops of serum on clean skin every morning and massage until fully absorbed. Dermatologically tested. Not suited for use while pregnant or breastfeeding.
The serum provides the skin with antioxidant protection through vitamin E, vitamin C, ester C and coenzyme Q10. In addition, it restores the epidermal barrier with ceramide 2 and bisabolol, lifts and firms the skin with the help of lift oleoactiff and contains a complex of plant oils to nourish the skin and smooth wrinkles, including mandarin oil, lavender oil, cucumber oil, carrot oil, cherry oil, and midsummer night's dream.