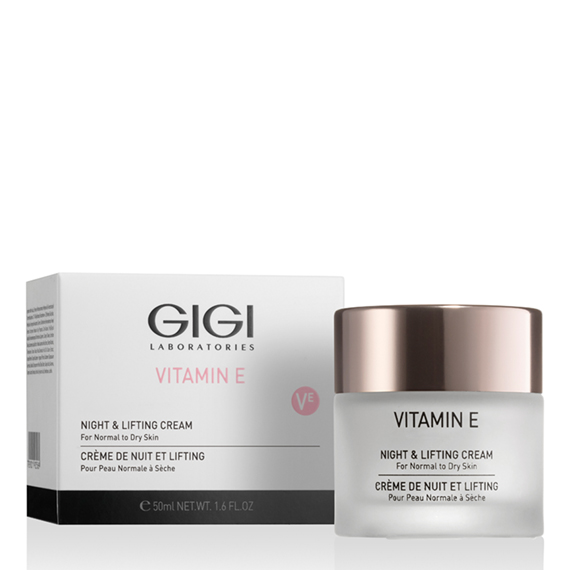 VITAMIN E NIGHT & LIFTING CREAM Normal/Dry
Take advantage of your sleeping hours to nourish your skin – the GIGI Vitamin E Night Cream is designed for normal to dry skin and helps firm the skin, treat age marks, increase moisture levels, improve elasticity and renew and revitalize facial skin.
The cream protects the cell membrane, binds moisture to the upper skin layer, maintains a balanced water level in all skin layers, helps maintain firm and glowing skin, speeds up the healing process and restores damaged skin cells. Enhances elasticity, anti-inflammatory, encourages rapid cell division and helps to regenerate all layers of the epidermis.
Suitable for use in all seasons.
Apply a generous amount every night on clean skin, until fully absorbed. In case of particularly dry skin, it is recommended to apply serum under the night cream.
Vitamin E, Shea Butter, Allantoin and Vitamin A