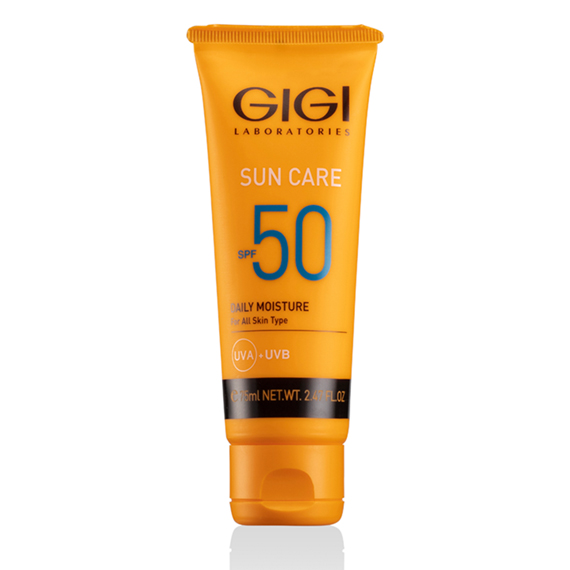 SUN CARE DAILY MOIST SPF 50
Radiation has no chance against you – GIGI's SPF 50 moisturizer and sunscreen is the best protection for your skin. The cream contains a new generation of sunscreen and active ingredient complexes that together form an effective protective system that protects the skin from signs of aging, damage to the cell's nucleus and to the proper structure of the DNA. The cream soothes skin sensitivity and prevents the oxidation processes in the cells.
Daily use helps prevent pigmentation stains and changes in skin tone. The innovative formula of the cream provides long-term protection against all types of radiation – UVB, UVA, IR – and meets the strict European standard. The sunscreen comes in a lightweight texture, is easily absorbed and resistant to sweat, providing protection for hours.
The formula has been dermatologically tested and is suitable for all skin types including sensitive skin. The cream is suitable as a base for makeup and as a day cream for dry skin for all seasons.
Suitable for daily use in all seasons. Apply as a top coat over any other serum or cream, until fully absorbed. In case of long exposure to the sun, re-apply every 2-3 hours.
Hyaluronic Acid, Antioxidants, Aloe Vera, Squalene, and Allantoin Give the Skin a Balanced Hydration Throughout the Day and Prevent Dryness.