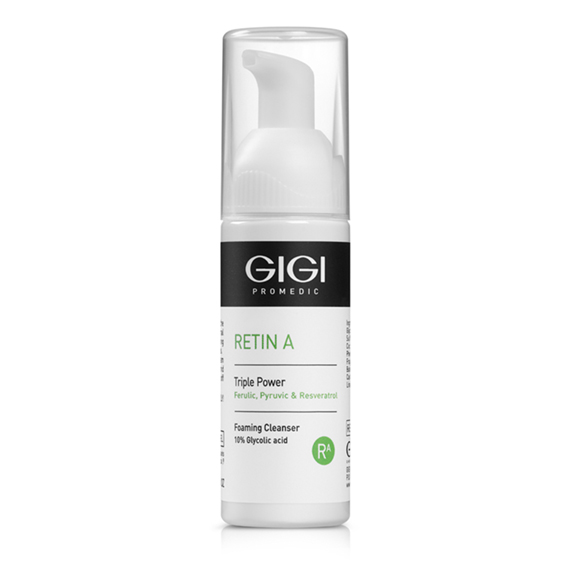 RETIN A FOAMING CLEANSER 10% GLYCOLIC ACID
A lightweight foam for effective skin cleansing – Stimulates the shedding of dead skin cells, speeds up skin renewal processes and contributes to better absorption of other skin care products. Designed to rejuvenate mature skin and balance oily skin. Suitable for all skin types except sensitive skin.
Massage onto wet skin and rinse with water. Use once a day in the evening.
Contains 10% glycolic acid.