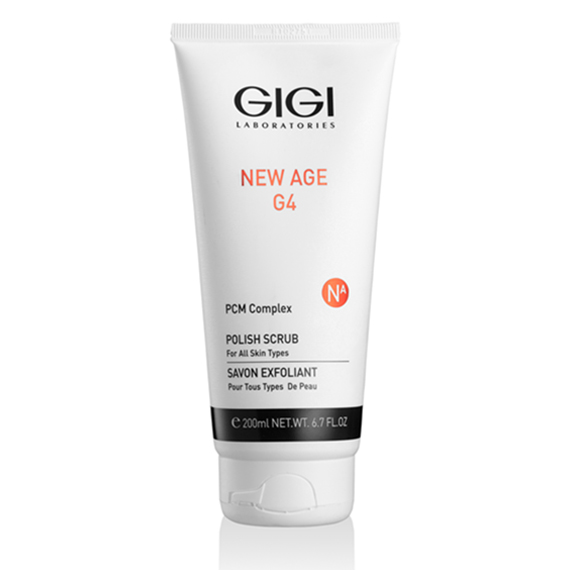 NEW AGE G4 POLISH SCRUB
200ml
Your leap into glowing skin! Facial peeling soap, rich in vitamins and minerals to assist and improve your skin's tone and texture, providing it with deep cleansing, rejuvenating skin cells, soothing, and providing antioxidant protection. This peeling preserves the natural flora, does not irritate, and leaves the skin soft and smooth.
Massage the peeling onto wet skin in circular movements and rinse well with water. Dermatologically tested, suited to daily use for all skin types.
Provides antioxidant protection with blueberries and blackberries.
Cleans and enriches the skin with moisture using betaine glycerin and bamboo powder.