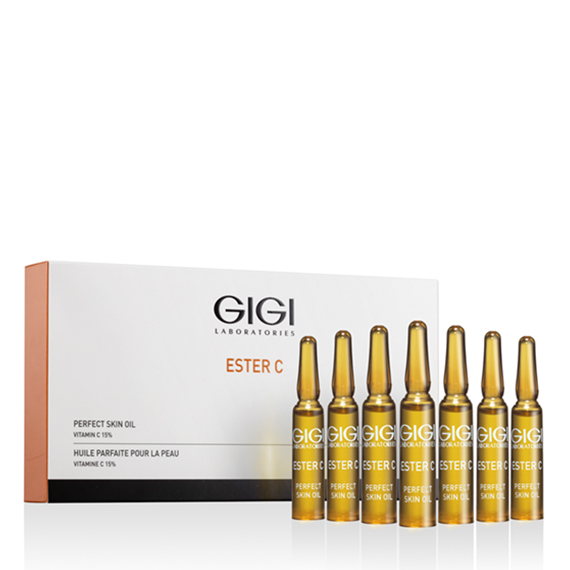 ESTER C PERFECT SKIN OIL
7x5ml
Get ready to fall in love with your skin! These ampoules, from the Ester C series, have a lightly oily texture, and contain nourishing concentrates of 15% vitamin C. The ampoules are easily absorbed by the skin, reinforce its protection, and rejuvenate it. They also assist in cases of dryness, or as complementary care following professional peeling or surgical procedures.
When used in the clinic, the ampoules can be used with any type of treatment following cleansing and peeling. They are especially suited to facial massage, the next and décolletage. Use them to reinforce facial masks or enrich cream. Used at home, they can be massaged right onto clean skin instead of serum. These ampoules can be used to reinforce daily products such as moisturizing cream, facial masks, skin cleansers, and peeling.
Vitamin C, jojoba, safflower oil and bisabolol.