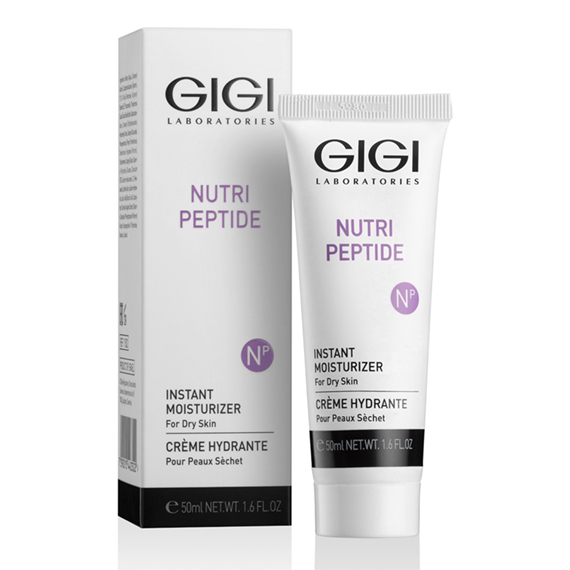 NUTRI PEPTIDE INSTANT MOISTURIZER – Normal / Dry
The Solution for dRY Skin – Nutri Peptide Instant Moisturizer helps create energy in the cells, balances the sebum secretion system and creates a skin moisture reservoir. The cream helps to strengthen the skin's immune system, suppresses the five alpha-reductase enzyme activity, converts light into energy, contributes to a lasting matte appearance, prevents pigmentation, balances, and heals skin inflicted with pimple outbreaks, while leaving the skin refreshed and revitalized.
Massage into clean skin until fully absorbed and then apply sunscreen.
Contains peptides, a unique complex that includes the chlorella seaweed and the canadian prairie plant extract.