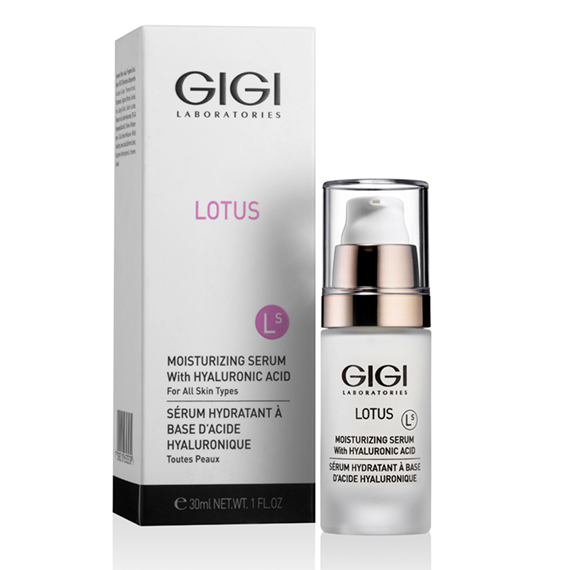 LOTUS MOISTURIZING SERUM HYALURONIC ACID
The serum your skin craves – GIGI Lotus Serum is enriched with hyaluronic acid which increases moisture levels, maintains balance, helps skin firmness, vitality and elasticity. The serum has a light texture and is suitable for all skin types including oily and problematic skin with an abnormal epidermal barrier as well as for dehydrated skin.
Apply a small amount of the serum once or twice a day on clean skin until fully absorbed.
High Concentration Hyaluronic Acid.