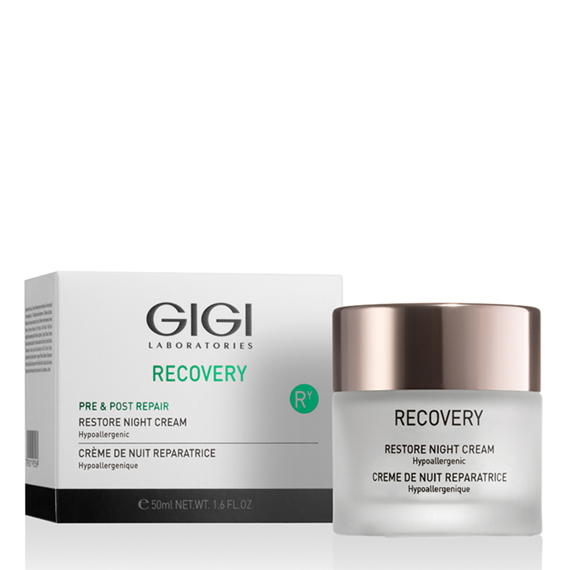 RECOVERY RESTORE NIGHT CREAM
Wake up to smooth and healthy Skin – Recovery Restore Night Cream works in the deep layers of the skin to strengthen the skin's self-repair system. Using the cream provides the skin with enhanced self-restoration capabilities and prevents scarring. Treats and supports the skin after cosmetic treatments as well as after surgical and cosmetic procedures, helps in calming inflammatory conditions and soothes red, irritated and sensitive skin. Speeds up production of collagen and hyaluronic acid for fast and healthy recovery.
For optimal recovery, apply generously onto clean skin until fully absorbed. Can be used after cosmetic or aesthetic treatments several times a day as needed.
Required cream contains plant stem cells and botanicals. Suitable for use on skin suffering from laxity and signs of aging.