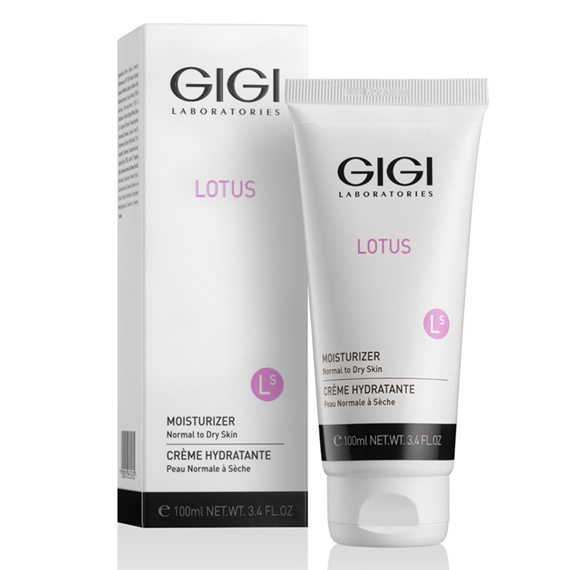 LOTUS MOISTURIZER Dry Skin
The Magic Touch for Dry Skin – GIGI Lotus moisturizer for regular to dry skin gives the skin balanced hydration throughout the day, helps maintain skin elasticity and gives it a fresh, essential and radiant appearance. The cream is enriched with an active ingredients complex that strengthens the skin's natural protection system and contributes to the creation of an even skin tone and normal skin layer activity. The cream inhibits signs of aging, improves the appearance of wrinkles and fine lines, protects the skin from sunlight and its effects, rich in vitamins and antioxidants, soothes irritated skin, balances fat secretion from the glands and prevents pimples from appearing. The anti-bacterial and anti-fungal cream helps to maintain skin health, along with strengthening of the blood vessels, speeding up the cell renewal process, improving their activity and clarifying pigmentation stains.
Apply a small amount of the cream on clean skin until fully absorbed.
Jojoba Oil – Contains a Large Amount of Vitamin E Antioxidant. Lotus Extract – the Lotus Plant Is Rich in Vitamins, Minerals and Proteins, Copper and Iron and Has Medicinal Properties. The Plant Is Also Rich in Starch, Amino Acids, Calcium, Vitamin C and Vitamin B1. The Plant Has the Ability to Self-Cleanse and Store Moisture and Essential Substances. Contains Also White Tea Extract – Ultra Strong Antioxidant, Anti-Inflammatory and Contributes to Shrinking and Strengthening of the Blood Vessels.