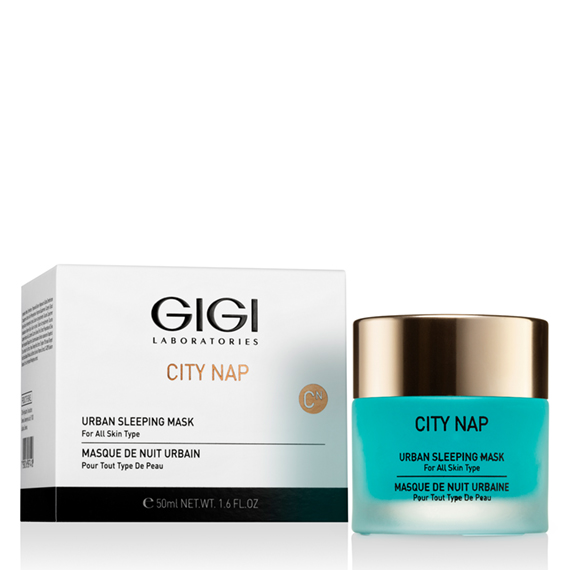 CITY NAP URBAN SLEEPING MASK
The ultimate boost to your beauty sleep – An innovative moisturizing mask that works while you sleep for maximum results. Contains antioxidant and antibacterial properties that contribute
to enhancing the skin's immune system and speeds up healing processes. Helps protect the face from prolonged exposure to the sun, screen radiation and everyday stress.
For glowing, firm and moisturized skin, use the mask 2-3 times a week on cleansed face, neck and cleavage area until fully absorbed, leave overnight and rinse in the morning. In cases of extreme dryness, the mask can be used every night
over the serum.
Contains a Unique Seaweed and Plants Complex.