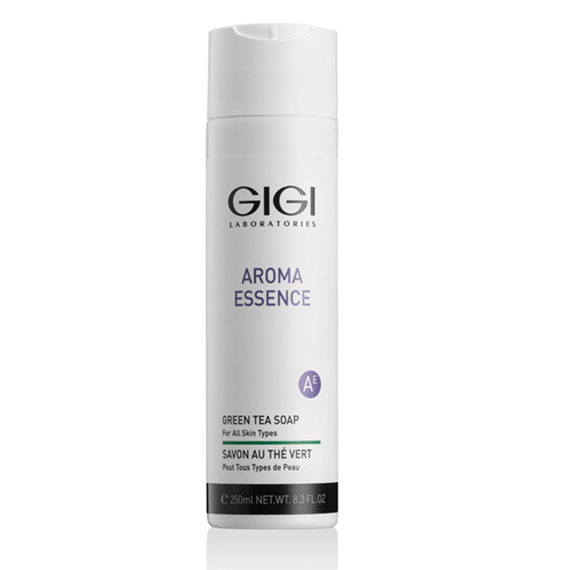 AROMA ESSENCE GREEN TEA SOAP
Your skin deserves the best soap – Aroma Essence Green Tea Soap is designed for all skin types and cleanses dirt, fat and makeup residue. Does not create irritation or dryness of skin.
Rinse face first and then lather the soap over wet skin until foamy. Gently massage the facial skin and rinse with water. You can repeat this action twice a day.
Green Tea – contains super strong antioxidants and protects cell integrity. Soothes redness, anti-inflammatory, anti-bacterial and contributes to the drainage of facial toxins. Improves skin moisture levels, accelerates healing processes and maintains a healthy skin texture.